Kooroora Tennis Club enlists the Coaching Services of Evolve Tennis Academy. To book a class/squad online or view the weekly timetable simply click your desired program below or contact Facility Director Scott Fletcher on
02 9971 0644
(Note: High Performance Coaches Pricing may vary)
Shuttle Bus & Supervision
Multi-Sport Holiday Camp Bookings
Our Multi-sport Camps are your number one destination on the Northern Beaches come the school holidays.
We cater for more children at Evolve Tennis Academy than any other location on the beaches and it comes as no surprise considering whats on offer.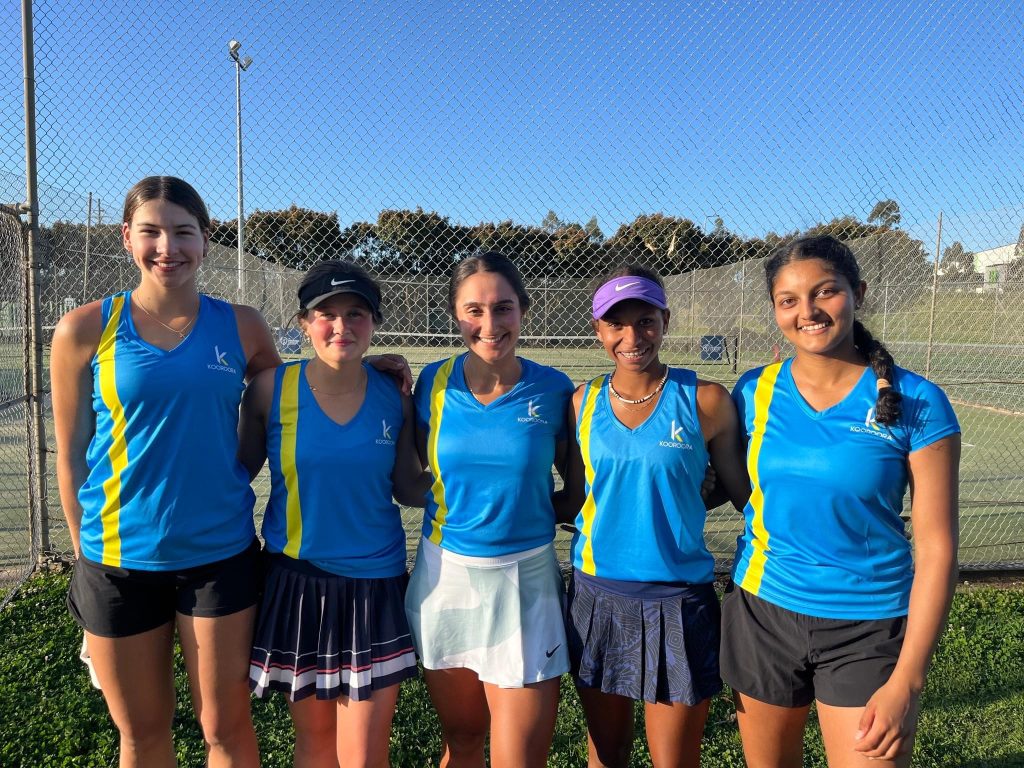 Kooroora Tennis Club Membership
The Club was formed in 1948. The name "Kooroora" means "happy meeting place" and was adopted by our founding members. Today's members still consider that to be a most appropriate name.
While Kooroora is all business when it comes to tennis we also firmly believe in providing the complete tennis experience for our members and visitors. To learn more about the Club and membership – Click link below…
Tennis Courts Kooroora
Tennis Courts Kooroora provides a range of beautiful grass and synthetic turf courts for all types of players, from beginners to professionals. We also have a practice wall available for use by all members. Our courts are well-maintained and offer excellent playing conditions year-round.
We take great pride in our facilities and provide personalised instruction with experienced coaches to assist you in strengthening your skills while having fun! Tennis Courts Kooroora offers group lessons, private lessons, clinics, camps, and tournaments.
If you're looking for a good place to start or want to advance your game, come join us at Evolve Tennis Kooroora where we guarantee that you'll get the best experience possible! With us, it's not just about playing the game, it's about living the sport. So come join us today, and let's take your game to the next level!
Tennis Academy Kooroora
Evolve Tennis provides our members with a range of academy services to enhance their game. Whether you're looking for personalised lessons or need help improving your technique, we have the expertise and experience to ensure that you reach your maximum potential.
Our highly skilled coaches will provide tailored advice and instruction to ensure that every individual player can reach their goals. We also offer team coaching sessions which are designed to improve communication, strategy, and overall performance on the court.
We believe that our players should develop physically and mentally; this is why we offer psychological assessments, mindfulness workshops, and meditation classes as part of our academy program. Evolve Tennis aims to ensure everyone enjoys their time on the court while achieving their highest potential.
In addition to tennis lessons, we also provide fun activities such as mini-tennis games and family tournaments along with various monthly events that are sure to excite any player. You can even bring some friends along and enjoy a competitive match while snacking on some delicious snacks from our café located adjacent to the court. With everything in place, Evolve Tennis is the perfect destination for an enjoyable day out on the court.
Tennis Coaching Kooroora
Evolve Tennis at Tennis Courts Kooroora provides world-class coaching services to all of our players. Our coaches are knowledgeable, experienced and passionate about the game. They strive to provide our members with the best experience possible by offering personalised lessons which are tailored to each individual player's needs.
We have everything from adult tennis to peewee tennis coaching services. Whether you're a beginner or an advanced player, our coaches can provide friendly advice and instruction to help you reach your highest potential.
We also offer group classes for those who prefer a team environment where they can learn and practice together in a fun and supportive atmosphere. Regular drills, footwork exercises, and strategy sessions will help you strengthen your skills while having fun!
Our coaches use a variety of techniques such as video analysis, computer simulation drills, mental training sessions, and fitness programs to ensure that every player reaches their full potential on the court. With our unique coaching program, we guarantee that you'll get the most out of your tennis experience at Evolve Tennis Kooroora!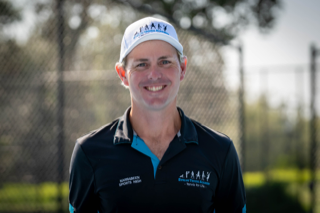 Director of Evolve Tennis Academy
Scott Fletcher comes as one of the most highly qualified Tennis Coaches in Australia. Predominantly working with hotshot players aged 8-12yrs old, Scott is one of very few coaches to hold a Master Professional Certification with ATPCA as well as Master Club Professional Certification with Tennis Australia.