North Shore

Tennis Coaching & Kids Holiday Camps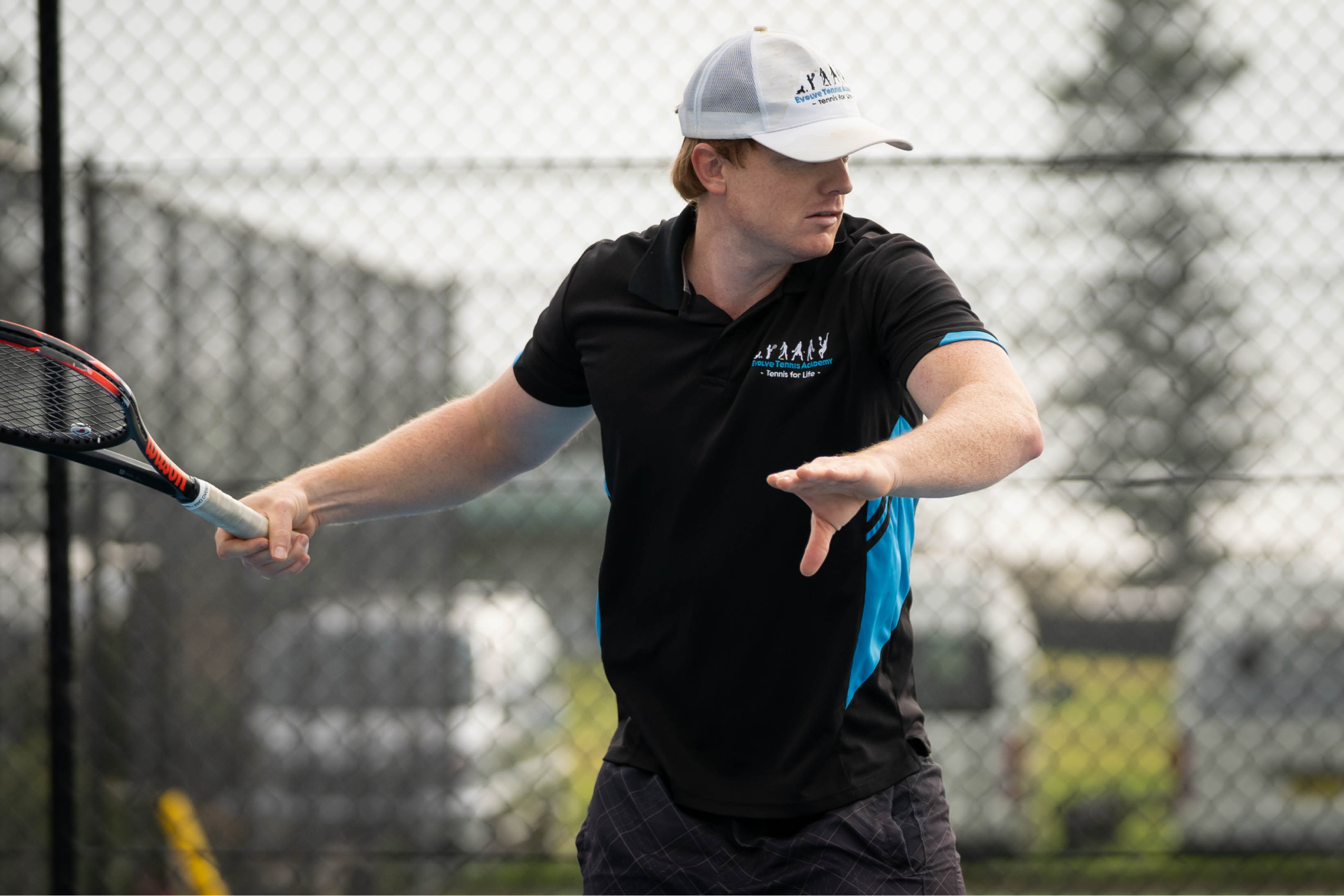 North Shore Tennis Courts
A good tennis game will only be possible with an excellent area to play the game. Therefore, if you seek a fantastic place to play tennis in Australia, the best place to go is the North Shore! Their tennis courts are located in a beautiful part of town, and they offer excellent tennis instruction to players of all skill levels. One of the popular places is Evolve Tennis Academy. 
Here are the reasons why you should choose us:
Exemplary Infrastructure:

Evolve Tennis Academy's tennis courts are among the area's best.

With so many courts available, you'll never have to wait for one to open up. With indoor and outdoor courts accessible, you may play tennis all year long, regardless of the weather. The courts are also of high quality, with hard and clay courts accessible to players.
Convenient Location:

They are easily accessible from the city's neighbouring areas.

Thus, it's easy to get to the courts, whether by car or public transportation. Also, several amenities are around after you arrive, such as cafés, shopping centres, and parks.
Friendly Community:

The staff of Evolve Tennis Academy is pleasant and accommodating, and players of all skill levels are encouraged to participate. Whether you're a seasoned pro or a beginner, there will be plenty of people to play with and learn from.
Tennis Court Hire North Shore
If you live on the North Shore, there are several reasons why our tennis court rental services are the perfect option for you. Here are just a few:
Excellent Facilities:

Our tennis court is intended to accommodate players of all skill levels. With amenities such as high-quality court surfaces and excellent lighting, you can be confident that your tennis experience will be exceptional.

Reasonably priced:

Everyone should have access to high-quality tennis facilities, so we founded Evolve Tennis Academy.

As a result, we provide our court rental services at reasonable rates.

Whether you're a regular player or just curious about the sport, we've got you covered.

Schedule Flexibility:

Because we understand everyone has a hectic schedule, we provide flexible scheduling choices for our court rentals. Whether you want to play during the day, at night, or on weekends, we can work with you to find a time that works for you.
Don't settle for a subpar tennis experience. Come to Evolve Tennis Academy and rent our top-quality tennis court today. We guarantee that you will be satisfied!
Tennis Coaching North Shore
We at Evolve Tennis School are enthusiastic about assisting players of all skill levels in enhancing their performance. Our top-notch tennis coaching services are ideal for you, whether you're a novice just getting started or an advanced player wishing to develop your abilities.
Here's why you should choose us:
Expert Coaching: Our experienced coaches are dedicated to helping you achieve your tennis goals. With years of experience on and off the court, they have the expertise to help you improve your technique, strategy, and overall game.
Customised Training Plans: At Evolve Tennis Academy, we know that every player is different. We offer customised training plans tailored to your specific needs and goals. Whether you're looking to improve your serve, footwork, or overall game, we'll work with you to create a plan that works for you.
Kids Tennis Academy North Shore
Tennis is an excellent activity for kids to participate in for a variety of factors. Here are some of the reasons why children should play tennis:
It promotes physical fitness.

It reduces stress and anxieties.

It teaches the kids to socialise.

It keeps the kids motivated and engaged.
We at Evolve Tennis School are dedicated to assisting players of all ages and abilities in realising their tennis ambitions. Our kid's tennis academy is a top-notch program created especially for young players who are just starting or want to advance their skills, which is why we're delighted to offer it.
Our kid's tennis academy offers professional instruction from knowledgeable coaches passionate about fostering the right technique, strategy, and enthusiasm for the game in young players. With a focus on developing core abilities like hand-eye coordination, footwork, and racquet control, our program is specifically designed to meet the requirements of young players. Our environment is meant to keep kids engaged and eager to play while fostering excellent learning experiences.
Adult Tennis Lessons North Shore
Do you want to learn or develop your tennis abilities as an adult? Evolve Tennis School is the only place to go! In the North Shore, we offer a range of adult tennis classes taught by experienced coaches dedicated to helping you achieve your tennis goals!
All skill levels, from beginners to experts, can benefit from our adult tennis sessions. Whether you want to learn the fundamentals or improve your technique, our instructors will work with you to develop a customised training plan that meets your needs and goals.
Our sessions take place on our beautiful North Shore tennis courts, which are well-maintained and outfitted with the most up-to-date facilities. Thus, we also provide private and group instruction, so you may select which works for you!
Elevate Your Tennis Skills With Evolve Tennis Academy!
Looking to improve your tennis game and have fun on the court? Look no further than Evolve Tennis Academy! Our expert coaches offer personalised lessons for players of all skill levels at our convenient Roseville and St. Lukes locations.
Don't let your tennis goals slip away – take action today and schedule your first lesson with us. Whether you're a beginner or an experienced player, our coaches will work with you to create a customised lesson plan that fits your needs and helps you reach your full potential.
So what are you waiting for? Call us now or visit our website to schedule your lesson and start playing your best tennis!